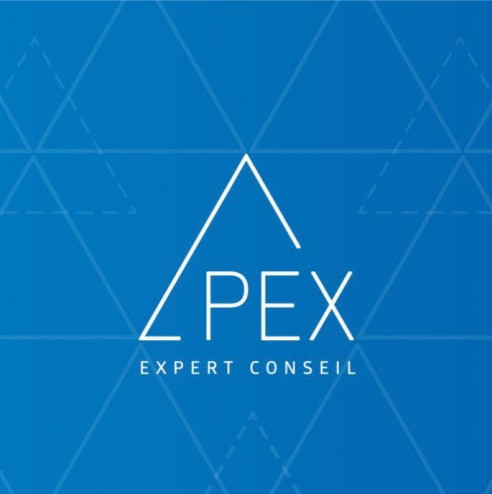 Benefits
Air conditioning
Coffee
Commitment to work-life balance
Competitive salary
Free parking
Medical and paramedical expenses coverage
Public transportation nearby
Registered retirement savings plan
Telework
Vacation
---
Description
APEX EXPERT CONSEIL INC. est une firme de génie-conseil localisée au carrefour des régions Chaudière-Appalaches et Capitale-Nationale. APEX recherche une ingénieure ou un ingénieur désirant travailler avec son équipe dynamique du bureau de Lévis (situé à 3 minutes des Ponts Pierre-Laporte et de Québec). En collaboration avec des chargés de projets et techniciens accessibles, l'ingénieur(e) réalise des études et des travaux dans des domaines tels que le génie municipal, la gestion pluviale, le traitement de l'eau, la mécanique municipale, les services enfouis, la conception de travaux de construction, la voirie, l'environnement et l'aménagement du territoire.

Il, ou elle, va notamment réaliser les fonctions suivantes :
• Assistant concepteur : pluvial, égout sanitaire, aqueduc et voirie;
• Possibilité de surveillance de chantier d'infrastructures municipales;
• Assistant concepteur mécanique municipale;
• Chargé de projet pour des demandes d'autorisation au ministère de l'Environnement et de la Lutte contre les changements climatiques;
• Montage de devis, d'estimation et de documents d'appel d'offres;
• Superviser la production de dessins par ordinateur de plan de mécanique ou municipal;
• Balancement de réseaux;
• Calculs hydrauliques;
• Offres de services.
Read more
---
Work environment


---
Requested skills
Exigences liées au poste :
Détenir un baccalauréat en génie civil;
Être ingénieur reconnu par l'Ordre des ingénieurs du Québec et pouvoir pratiquer le génie au Québec;
Avoir accès à un véhicule;
Détenteur d'une carte de la CNESST;
Posséder entre 2 et 10 ans d'expérience;
Autonome; 
Vaillant;
Loyal;
Ponctuel;
Bonne qualité du français écrit et parlé;
Être organisé, ingénieux et rigoureux;
Être polyvalent et posséder un excellent esprit d'équipe;
Connaissance des logiciels Autocad (un atout), la suite Microsoft Office (Word, Excel, PowerPoint), Outlook, et être à l'aise pour travailler dans un environnement informatisé
Le candidat doit résider au Québec.
Conditions de travail :

• Temps plein
• Plaisir au travail
• Salaire très compétitif
• Assurances collectives 
• Possibilité de télétravail
• Opportunités de développement de carrière
• 4 semaines de vacances par année
• Régime d'épargne-retraite (RER) collectif avec cotisation de l'employeur.

Personne contact :

Nicholas Clermont
Directeur adjoint de l'ingénierie
Cellulaire : 418 473-3556
Courriel : nclermont@apexconseil.ca

Partagez-nous vos désirs professionnels, et nous vous donnerons les outils pour réussir.
---
Equal Opportunity Employer
This employer is an equal opportunity employer committed to diversity and inclusion. We are pleased to consider all qualified applicants for employment without regard to race, color, religion, sex, sexual orientation, gender identity, national origin, age, disability, protected veterans status, Aboriginal/Native American status or any other legally-protected factors. Disability-related accommodations are available on request for candidates taking part in all aspects of the selection process.
---
Requirements
Level of education
Professional
Work experience (years)
6-9 years
Written languages
Fr : Advanced

Spoken languages
Fr : Advanced

Other Apex Expert Conseil Inc.'s offers that may interest you