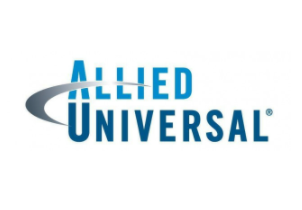 Description
We are North America's leading security services provider with over 300,000 phenomenal employees. At Allied Universal®, we pride ourselves on fostering a promote from within culture. There are countless examples of individuals who began their career as Security Professionals and today hold positions on our senior leadership team. For all full-time positions, we offer medical, dental, and vision coverage, life insurance, employee assistance programs, and more! We also offer company paid uniforms and part-time and flexible schedules!
Under the direction of the Branch or General Manager, the Service Manager is responsible for the day to day operational management of an assigned client portfolio within the branch operation. In a branch "start-up" operation, the Service Manager may report directly to a Regional Vice President and additionally be responsible for branch growth and start-up activities.
ESSENTIAL JOB DUTIES AND RESPONSIBILITIES: Those duties necessary to meet the minimum requirements of the position. Other duties may be assigned:
Act as the primary client contact

for the assigned

portfolio of accounts. Responsible for regular face to face client interaction and proactive resolution of any operational issues at assigned client base. Maintain ongoing and proactive client contact, including site visits, meeting attendance, timely response and follow-up, phone calls, lunches and other special events.

Define, address and resolve all client issues including personnel/staffing concerns or requests, service issues or requests, execution of company programs, officer performance issues, or other service related items.

Responsible for

Service

Manager duties for assigned portfolio of accounts, including setting up and managing weekly schedules, inputting payroll, tracking job openings on approved Operations reports, initiating open requisitions with Field Recruiting in the applicant tracking system, evaluating applicants, scheduling and conducting interviews, and hiring qualified applicants to fill open post positions.

Ensure all positions are staffed according to contract requirements and effectively manage branch overtime through proper scheduling and staffing. Maintain a qualified, sufficient pool of rovers or contingent workforce for backfill of vacant positions as needed.

Ensure all post requirements are current and complete at assigned portfolio, including current post orders, training and licensing compliance, staff training, vehicle policy compliance, uniform and appearance standards being met, and other staff and client relations policies being administered according to company standards.

Ensure that policies regarding coaching and discipline are followed consistently, employee complaints are promptly reported, investigated and resolved, and compliance with all employee relations policies is followed consistently.

May work closely with the Sales team assigned to region. May participate in sales presentations to potential clients, go on sales calls, and participate in sales events.

May be responsible, with Branch/General Manager oversight, for new account startups and transitions, ensuring staffing levels are met, training and uniform issues are addressed, and physically participating in startup activities to ensure a smooth transition.

Ensure oversight and regular use of financial reports to manage key branch measurements, such as overtime and scheduling efficiency for assigned client portfolio.

Attend and actively participate in management meetings within region and at corporate. Observe operations and make suggestions for improved efficiency as appropriate, including providing ideas and plans for growth and improvements within the assigned portfolio, branch or company-wide.

In a start-up operation, may also perform duties typically performed by Human Resource Coordinator or Receptionist on an as-needed basis, where such positions have not yet been added to the branch staff.

Others duties as assigned by Branch/General Manager, Regional Vice President or corporate staff.
QUALIFICATIONS: To perform this job successfully, the individual must be able to perform each essential duty satisfactorily. The requirements listed below are representative of the knowledge, skills, and/or experience required. Reasonable accommodation may be made to enable individuals with disabilities to perform the essential functions.
Bachelor's Degree in Sales, Marketing or Business preferred with a minimum of three (3) to five (5) years related experience with progressive managerial responsibilities.

Bilingual speaking is required(French & English)

Security Guard Licence is an asset

Prior experience in the security or other service related industry, law enforcement and/or military is highly desired. Experience in scheduling, operations or other functions of the security industry a plus.

Demonstrated ability to take initiative, successfully handle and prioritize multiple competing assignments and effectively manage deadlines.

Energetic and focused personality with a demonstrated ability to take initiative, successfully handle and prioritize multiple competing assignments and effectively manage deadlines.

Must be highly proficient and fully functional in all Microsoft Office applications and able to effectively utilize all available office management technology.

Professional, articulate and able to use good independent judgment and discretion. Must have proven ability to maintain correspondence, discussions and materials in strictest confidence. Must be able to work overtime as needed.

Current state driver's license, clean driving record (no points in prior 3 years), minimum level of insurance as required by Company policy, and ability to safely operate a vehicle required.

Professional, articulate and able to use good independent judgment and discretion.

Outstanding verbal and written communication skills required. Ability to successfully interact at all levels of the organization, including with clients, while functioning as a team player required.
PHYSICAL/MENTAL REQUIREMENTS AND WORKING ENVIRONMENT:
While performing the duties of this job, the employee is regularly required to use both hands, is frequently required to stand, sit, stoop, talk and hear (communicate verbally in person and via regular telephone equipment), and must be able to read computer screens, correspondence and reports in English.

The employee must constantly walk, stand, reach with both hands and arms, and must be able to drive a vehicle. The employee may occasionally lift and/or move up to 25 pounds. May be required to climb stairs on an intermittent basis at client sites.

The job is generally performed in an office setting; however, during site visits the employee may be subject to adverse conditions such as rain, cold or heat for short periods of time.

The ambient noise level is usually quiet, consisting of normal conversations, business machines (copiers, printers, etc.) and telephones, but occasionally may be above-normal for portions of the shift.

The employee must be able to concentrate on details, work under deadline pressures, apply sound logic and judgment, and prioritize tasks and responsibilities.

Must be able to focus and multi-task in a busy environment, with the ability to successfully handle stressful situations in a calm and professional manner. Includes being able to effectively manage multiple employees with diverse personalities and engage them to perform at optimum levels.

Must be able to clearly speak, read and write English.
Read more
---
Work environment



---
Requirements
Level of education
undetermined
Work experience (years)
undetermined
Internal reference No.
Other Allied Universal (G4S Secure Solutions)'s offers that may interest you