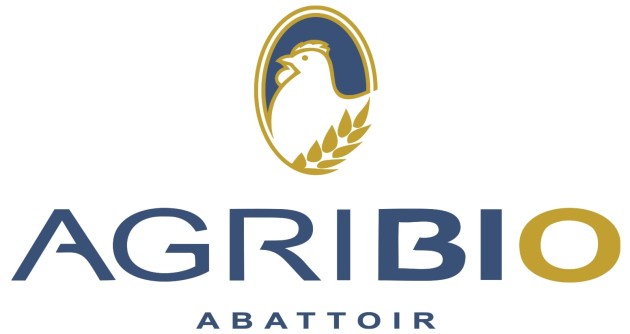 Benefits
Accidental death insurance
Company discounts
La plupart des produits que nous transformons sont disponibles pour nos employés à des prix plus qu'avantageux ! Ces bas prix sont offerts afin que les employés aient la possibilité de savourer nops délicieux produits !
Deferred profit sharing plan DPSP
Employee assistance program
Si vous vivez des difficultés personnelles, l'assureur fournit un service d'aide et de consultation (psychologue, travailleur social, psychiatre, etc)
Employee referral bonus
Les employés qui recommande de bon candidat reçoivent des primes. Si le candidat embauché reste 3 mois et plus une prime est versée. Si le candidat embauché reste 1 an, une nouvelle prime est versé à l'employé qui a recommandé le candidat !
Life insurance
Long-term disability insurance
Medical and paramedical expenses coverage
On-going training
Paid sick leave
Recognition program
Chaque semaine, dans chaque département, un Bon Coup est remis à un employé qui à su se démarquer par son bon travail, ses initiatives ou par sa présence constante. Lorsque les employés cumul 5 Bons Coups, ils se méritent une carte cadeau !
Registered retirement savings plan
L'entreprise offre la possibilité à ses employés d'économiser pour leur retraire ou pour l'achat d'une future maison.
Social activities organized by the company
Plusieurs activités sont organisées pendant l'année telles que le Party de Noël, visite à la cabane à sucre, 5 à 7 et bien d'autre belles soirées !
Wellness program
Agri-Bio est fier de contribuer au mieux-être de ses employés en fournissant, à petit prix, des Boites à lunch santé. De plus, nous encourageons nos employés à garder la forme en leur offrant une allocation pour les activités physique !
---
Description
« C'est toi l'boss ». T'as déjà entendu ça et tu voudrais que ça soit pas juste une expression? V'là ta chance!
T'as les qualités d'un électromécanicien et tu voudrais que les autres les aient aussi? Tu veux ajouter ta petite touche perso (continue de lire, tu verras)? Agri-Bio a un poste spécialement pour toi! On a plus de 30 ans d'expertise et de qualité dans le domaine de la transformation de la volaille.
Sous la supervision du directeur d'usine, tu feras des tâches selon les besoins de la production et le calendrier d'entretien préventif :


Tâches :
Tu répares et tu ajustes l'équipement… pis tu fais ton ti-boss avec ceux qui font la même job que toi (soit doux avec eux par contre. C'est pas ta sœur, mais on est quand même une famille)!
Tu te présentes à l'urgence… mais là, t'es pas le patient, t'es le soignant! ;
Tu préviens les problèmes sur les équipements… et tu les règles quand ça arrive ;
T'entretien le bâtiment (comme tu fais chez vous) ;
Tu gères ta p'tite business : soumissions, achats, retours de pièces, gestion d'inventaire (on te fait confiance!)
T'améliores les procédures et processus dans le but d'augmenter la productivité (la touche perso dont je te parlais tantôt)
Tu gardes propre, sécuritaire et organisé tout ce qui t'entoure (Ta mère t'a dit de ranger ta chambre? Là, tu comprends pourquoi!). Tout ça selon des règles de santé et sécurité
Bin oui, c'est plate, mais c'est comme ça partout : va falloir tu gères parfois des 'tites chicanes et tu devras faire des évaluations au rendement. Chez le compétiteur, ça va être la même chose. Nous, on est transparent comme du Saran Wrap! Et si tu te sens moins à l'aise de faire ça, t'auras 2 supers conseillers RH qui vont t'accompagner.
Toutes autres tâches connexes si t'aimes la variété.

L'horaire de travail est flexible. Les journées du département de la maintenance débutent à 6h00 et se terminent vers 15h30 (fin variable entre 15h00 et 16h30) pour un total d'environ 40h semaine et plus. Il est possible de travailler occasionnellement les samedis lorsque de gros entretiens sont à effectuer.


Avantages :
Assurances collectives, RPDB / REER après 3 mois (tu vas dormir sur tes 2 oreilles!)
Prix avantageux sur nos produits (parce que c'est l'fun quand t'as plus d'argent pour tes loisirs)
Programme de référence (si tu nous amènes quelqu'un d'aussi bon que toi)
Programme de présence au travail (pour t'encourager à ne pas « caller malade » quand tu l'es pas pour vrai!)
Allocation pour vos activités physique (ça rend de bonne humeur, j'te jure!)
Journées de maladie en fonction de l'ancienneté et du nombre d'heures effectué (2 à 6 jours) (ici, on répand la bonne humeur, pas les virus!)
Congé personnel du montant maximum de 187.50$ (t'as le droit d'être fatigué)
Read more
---
Work environment




---
Requested skills
Exigences :

Posséder un DEP en électromécanique ou dans un domaine connexe (juste pour voir si t'es sérieux!);
Détenir une Licence C apprenti électricien hors construction ou carte de compétence d'appareillage (encore là, on embauche juste des vrais!!)
3 ans d'expérience dans le domaine (T'en a juste une mais t'es sûr de ton coup? On va s'occuper de toi);
Une très bonne gestion du stress et des priorités (fais-toi en pas, ta boss va te dire merci quand t'auras bien fait ça);
Excellentes habiletés manuelles (c'est pour ça t'as choisi cette job, n'est-ce pas??) ;
Capacité à travailler en équipe (elle est géniale de toute façon);
Capacité à travailler dans un environnement parfois contraignant (tu vas être parfois à l'étroit, mais juste physiquement);
---
Commissions
Après avoir atteint le plafond salarial, nous effectuons 2 évaluations de rendements par année. Il est possible d'aller y chercher des montants si l'on satisfait aux critères de qualité et quantité de travail, aux bonnes pratiques de fabrication et aux normes de santé et sécurité.
---
Equal Opportunity Employer
This employer is an equal opportunity employer committed to diversity and inclusion. We are pleased to consider all qualified applicants for employment without regard to race, color, religion, sex, sexual orientation, gender identity, national origin, age, disability, protected veterans status, Aboriginal/Native American status or any other legally-protected factors. Disability-related accommodations are available on request for candidates taking part in all aspects of the selection process.
---
Requirements
Level of education
Professional
Work experience (years)
3-5 years
Written languages
Fr : Intermediate
Spoken languages
Fr : Intermediate
Other Agri-Bio's offers that may interest you