>
>
>
>

Directeur des opérations (Santé)
This recruiter is online.
This is your chance to shine!
Apply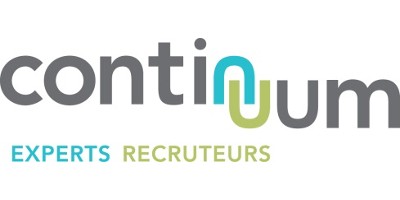 Directeur des opérations (Santé)
Starting date

:

As soon as possible
Number of positions available : 1
Salary

:

To be discussed
Work schedule

:

37.50 h

-

Full time

Job status

:

Permanent

Work shift

:

Day
Établie depuis 2006, l'Agence Continuum est une agence de placement et de recrutement de personnel présente dans tout le Québec. Nous dénichons pour nos clients des candidats engagés et motivés qui partagent leurs valeurs.
Notre entreprise cliente, un organisme communautaire qui a pour mission d'améliorer la qualité de vie des personnes vulnérables, est à la recherche d'un(e) Directeur(trice) des opérations pour son site de Laval.
Principales responsabilités
Sous la responsabilité du Directeur Général, Le Directeur(trice) des opérations aura pour mission d'encadrer et de soutenir les responsables des ressources et l'équipe de maintenance. Il s'assurera du respect des ententes de services, de la saine gestion et de la qualité de ces services. Plus précisément, il sera en charge des points suivants :
S'assurer que la mission, les valeurs et le code d'éthique sont respectés au sein de l'organisme.
Veiller à ce que les services offerts aux personnes sont adéquats en termes de qualité, d'éthique et de délais.
Participer au recrutement, à l'intégration, la gestion et l'évaluation des responsables des services.
Élaborer et utiliser les outils de gestions adéquats pour faciliter le suivi et l'évaluation de la qualité des services.
S'assurer que les places disponibles dans les ressources sont comblées rapidement.
Participer à la rédaction du rapport annuel d'activités.
Représente l'organisme sur certains comités, rencontre et lors de situations litigieuses.
Contribuer à l'élaboration, à la mise en place, au suivi et à l'évaluation de nouveaux projets.
Level of education
University
Work experience (years)
6-9 years
Written languages
Fr : Advanced
En : Intermediate
Spoken languages
Fr : Advanced
En : Intermediate
Compétences recherchées
Diplôme de premier cycle universitaire en gestion des opérations, psychoéducation ou autres expériences et formations pertinentes.
Minimum de 5-8 ans d'expérience pertinente dans le milieu de la santé et/ou communautaire.
5 années d'expérience en gestion d'organismes et de projets.
Capacité à prendre des décisions dans le respect des mandats et à travailler en mode solutions.
Détenir un profil de développeur doté d'un sens de l'organisation, de l'analyse.
Grandes habiletés en gestion d'équipes de travail, leadership, rassembleur.
Sens politique, sens professionnel et sens de l'éthique de haut niveau.
Excellente communication autant à l'oral qu'à l'écrit.
Bonne maitrise des outils informatiques Microsoft (Word, Excel, PowerPoint).
Excellente maîtrise du français et anglais (parlé et écrit).
 Note : Le masculin est utilisé pour alléger le texte, et ce, sans préjudice pour la forme féminine.
Other Agence Continuum's offers that may interest you