>
>
>
>
>

Partenaire d'affaires, ressources humaines
This recruiter is online.
This is your chance to shine!
Apply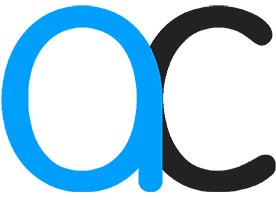 Partenaire d'affaires, ressources humaines
Internal reference No. 10089

Starting date : As soon as possible
Number of positions available : 1
Salary : To be discussed
Work schedule :

37.50 h

-

Full time

Job status :

Permanent

Work shift :

Day
AFFICHAGE DE POSTE
Partenaire d'affaires, ressources humaines
(Poste permanent à temps plein)
Située à Saint-Hubert, notre client, leader dans l'industrie du microfinancement alternatif au Québec, est présentement à la recherche d'une personne qualifiée pour combler un poste de conseiller, ressources humaines.
Vous désirez joindre une entreprise jeune, créative, innovatrice, avant-gardiste, en pleine croissance et contribuer de façon significative à l'essor de celle-ci ?
Vous recherchez un espace moderne, une ambiance conviviale et agréable ?
Vous êtes un dirigeant reconnu pour votre leadership et votre audace ?
Vous valorisez un lien de confiance étroit avec vos employés, partenaires et clients ?
Vous êtes une personne dynamique avec une envie de relever de nouveaux défis et de vous engager totalement dans votre poste ?
Voici une opportunité fort intéressante pour vous.
DESCRIPTION SOMMAIRE :
Relevant du directeur général, le ou la titulaire du poste aura comme principales responsabilités de supporter le groupe d'entreprises de notre client dans la gestion globale de l'ensemble des volets des ressources humaines, tant au niveau stratégique, tactique qu'opérationnel. Il sera également responsable de la préparation et gestion globale de la paie pour le groupe.
Plus précisément, le rôle du partenaire d'affaires, ressources humaines consiste à :
Ressources humaines
• Offrir un service-conseil pour soutenir et outiller l'équipe de gestion : discipline, performance, conflits, enjeux humains, etc.
• Maintenir à jour les politiques et programmes RH, ainsi que leurs outils afin qu'ils soient constamment en lien avec le développement stratégique et la croissance du groupe d'entreprises.
• Agir à titre de responsable de tous les aspects administratifs de la gestion des RH, telle la rédaction de documents (lettres, avis, notes de service, contrats de travail, etc.), la création et le maintien à jour des dossiers d'employés, etc.
• Gérer le processus complet de recrutement pour tous les postes.
• Gérer le programme d'accueil, d'intégration et les plans de formation initiale.
• Améliorer l'efficacité organisationnelle en assurant la mobilisation des employés, la relève, le perfectionnement et le maintien en poste des talents clés.
• Participer aux projets reliés à l'amélioration continue et à la prévention des accidents de travail.
• Responsable du processus de gestion administrative de la SST.
• Favoriser des pratiques de travail d'équipes et de formation continue.
• Élaborer et gérer le programme et le suivi de la formation, et être responsable du comité de formation.
• Gérer les programmes de rémunération, de bonification et de programmes de régimes collectifs (RVER).
• Épauler la haute direction dans les stratégies de communication.
• Accomplir toutes autres tâches confiées par son supérieur immédiat ou connexes à la fonction.
Paie
• Réaliser les étapes de production de la paie pour tous les employés, y compris l'administration du processus de la paie tout en s'assurant du respect des procédures, des politiques, des lois, des normes en matière de paie.
• Vérifier les données de paie, en faire l'analyse et apporter les corrections nécessaires.
• Procéder à l'ouverture des dossiers d'employés dans le système, gérer le suivi des dossiers d'employés (papier et électronique) et effectuer tous les changements requis dans le système.
• Produire et mettre à jour, au besoin, différents rapports, listes ou données.
• Assurer le service à la clientèle pour toutes questions relatives à la paie, au RVER et autres.
• Effectuer toutes autres tâches connexes.
QUALIFICATIONS REQUISES :
• Baccalauréat en ressources humaines ou en relations industrielles ou l'équivalent; • 3 à 5 ans d'expérience dans un poste similaire;
• Bonne connaissance des Normes du travail et de la Santé et sécurité du travail;
• Connaissance des lois et règlements relatifs à la gestion de la paie et des lois du travail, un atout;
• Maîtrise des logiciels MS Office (Excel, Word, Outlook, PowerPoint);
• Bilinguisme, tant à l'oral qu'à l'écrit.
VOUS BÉNÉFICIEREZ DE :
• 5 jours de maladie par année
• RVER (Régime volontaire d'épargne retraite)
Vous croyez être la personne que nous recherchons? Faites-nous parvenir votre cv.
Le genre masculin est utilisé sans discrimination et uniquement dans le but d'alléger ce texte. Il inclut donc le genre féminin.
*Seuls les candidats retenus seront contactés.
Level of education
University
Work experience (years)
3-5 years
Written languages
Fr : Advanced
En : Advanced
Spoken languages
Fr : Advanced
En : Advanced
PROFIL RECHERCHÉ : 
• Grandes habiletés avec les technologies; 
• Être en mesure d'effectuer multiples tâches à la fois et de supporter plusieurs services simultanément; 
• Solides compétences en relations interpersonnelles et communication; 
• Reconnu pour votre esprit de collaboration; 
• Autonome, responsable, avec un grand sens de l'initiative et de proactivité; 
• Reconnu pour votre efficacité, sens de l'organisation et gestion des priorités; 
• Souci du détail et rigueur; 
• Faire preuve d'un bon jugement et de discrétion dans le traitement des informations hautement confidentielles; 
• Capacité à s'adapter facilement et rapidement; 
• Reconnu pour votre attitude positive et vos idées d'amélioration; 
• Facilité à aller au-devant et au-delà des besoins de l'organisation; 
• Leadership mobilisateur.
CONDITIONS GÉNÉRALES : 
• Horaire de 37,5 heures/semaine 
• Salaire à discuter selon l'expérience 
• Début : dès que possible
Commitment to work-life balance
Commitment to work-life balance
Equal Opportunity Employer
This employer is an equal opportunity employer committed to diversity and inclusion. We are pleased to consider all qualified applicants for employment without regard to race, color, religion, sex, sexual orientation, gender identity, national origin, age, disability, protected veterans status, Aboriginal/Native American status or any other legally-protected factors. Disability-related accommodations are available on request for candidates taking part in all aspects of the selection process.
Other Agence Carrières's offers that may interest you