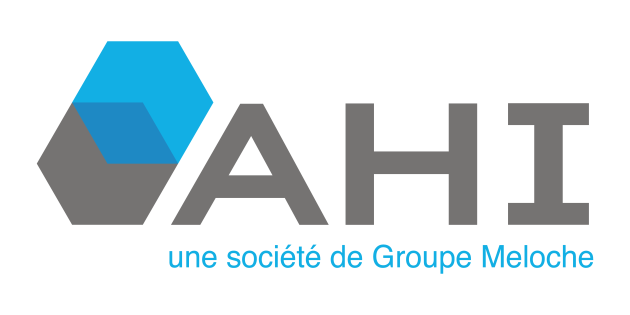 Benefits
Air conditioning
Commitment to work-life balance
Dental insurance
Life insurance
Long-term disability insurance
Medical and paramedical expenses coverage
On-going training
Paid leave
Paid sick leave
Reimbursement for kilometres travelled
Social activities organized by the company
Travel insurance
Vision care insurance
---
Description
SOMMAIRE DU POSTE
Relevant du chef de service, le titulaire règle et fait fonctionner différentes machines-outils à commande numérique (tour et fraiseuse) servant à exécuter des opérations d'usinage des métaux en vue de produire, de réparer ou de modifier des pièces utilisées dans le domaine aérospatial.
Quart de soir 16h00 à 2h00, du lundi au jeudi avec prime de 3$
Quart de weekend 6h à 18h, du vendredi au dimanche (4 heures payées non travaillées), avec prime de 2$
TÂCHES ET RESPONSABILITÉ
Volet production
Respecter en tout temps les normes sur la santé et la sécurité au travail et signaler les dangers lorsque détectés.
Planifier la journée de travail en fonction des impératifs de son poste en utilisant le logiciel de gestion des activités dans le temps (Orchestra).
Utiliser les manuels et les directives de fonctionnement de l'entreprise afin de déterminer les méthodes de travail requises, inscrites dans le guide de montage MOS.
Faire le montage des tours-fraiseuses à partir des feuilles de travail.
Lire et interpréter les dessins, les plans, les graphiques, les tableaux et les spécifications afin d'établir les opérations d'usinage à effectuer.
Calculer les dimensions et les tolérances et préparer les croquis d'exécution. Mener diverses machines-outils pour exécuter les travaux d'usinage de précision comme les travaux de tournage, de fraisage, de perçage et de rectification.
Mesurer, marquer et tracer les lignes, les dimensions et les points de repère sur la pièce à usiner et couper la pièce.
Vérifier les dimensions, les tolérances et la forme des pièces en cours de fabrication afin de s'assurer qu'elles sont conformes aux spécificités.
Assurer la conformité des pièces au moyen d'instruments de mesures tels que CMM, dial-bore, micromètre, vernier ou autres.
Entretenir les tours-fraiseuses selon les procédures déterminées par l'entreprise et garder son espace de travail propre.
Compléter les différents rapports pour l'usinage tel que le rapport de non-conformité.
Tenter de trouver des solutions, avec ses collègues, afin de résoudre les problèmes d'usinage.
Informer le contremaitre, lorsqu'il y a défectuosité, que ce soit pour un outil ou un équipement et/ou lors d'un retard potentiel dans la production.
Retourner les informations à l'ordinateur central lorsque le travail est terminé.
Effectuer toute autre tâche connexe à la demande du contremaitre.
Volet administratif
Compléter tous les jours sa feuille de temps et la faire approuver manuellement ou à l'aide du poinçon par le contremaitre.
Procéder aux inventaires physiques des produits finis ou en cours de fabrication lorsque nécessaire.
S'assurer de la disponibilité des matériaux, des outils, des équipements et des pièces qui sont requis pour l'usinage et en informer le responsable aux commandes.
Fournir un travail de qualité en tout temps à ses collègues de travail.
Démontrer un travail d'équipe dans toutes les circonstances que ce soit pour aider, former ou trouver des solutions.
Analyser, avec le contremaitre, les écarts budgétaires et proposer des correctifs que ce soit en rectifiant le délai de fabrication, l'utilisation du matériel, les rejets ou autres.
Read more
---
Work environment




---
Requested skills
PROFIL DE COMPÉTENCES ET QUALIFICATIONS REQUISES
Détenir un diplôme d'études professionnelles (DEP) en technique d'usinage ou une attestation d'études professionnelles (ASP) en usinage sur machines-outils à commandes numériques ou un diplôme d'études collégiales (DEC) en génie mécanique.
Toute expérience comme machiniste dans le domaine aéronautique sera également considérée.
Posséder 1 à 2 ans d'expérience dans un rôle technique d'usinage sera considéré comme un atout.
Offrir un service-client irréprochable que ce soit au niveau du respect des engagements, de la communication ou autres.
Avoir la capacité à interpréter des plans, des dessins et des schémas.
Avoir une bonne connaissance du français autant à l'oral qu'à l'écrit.
Être méticuleux, avoir le souci du détail et du travail bien fait.
Avoir le sens des responsabilités et de l'observation.
Vouloir apprendre, être à l'écoute des divergences d'opinion et voir ses erreurs comme une méthode d'apprentissage.
Posséder une grande dextérité manuelle.
Capaciter à travailler en équipe pour analyser et résoudre les problèmes en tenant compte des besoins du client.
Capable de prendre des décisions basées sur les normes de qualité de l'entreprise.
Être autonome et demeurer calme dans les situations urgentes.
Chez Groupe Meloche inc. et ses filiales AHI & Techniprodec Ltée., nous adhérons au principe de l'égalité d'accès en emploi. Nous prenons en considération toutes les candidatures de manière équivalente à compétences égales de femmes, d'autochtones, de minorités visibles, de minorités ethniques, de personnes handicapées et de membres de la communauté LGBTQ2+.
---
Equal Opportunity Employer
This employer is an equal opportunity employer committed to diversity and inclusion. We are pleased to consider all qualified applicants for employment without regard to race, color, religion, sex, sexual orientation, gender identity, national origin, age, disability, protected veterans status, Aboriginal/Native American status or any other legally-protected factors. Disability-related accommodations are available on request for candidates taking part in all aspects of the selection process.
---
Requirements
Level of education
Professional
Work experience (years)
0-2 years
Written languages
Fr : Intermediate
Spoken languages
Fr : Intermediate
Other Aérospatiale Hemmingford inc.'s offers that may interest you