>
>
>
>

Coordinator, Service / Install
This recruiter is online.
This is your chance to shine!
Apply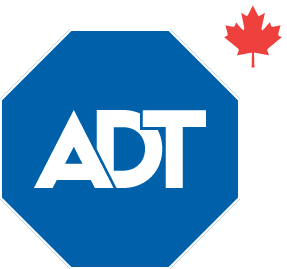 Coordinator, Service / Install
Internal reference No. 1912690

Starting date

:

As soon as possible
Salary

:

To be discussed
Work schedule

:

-
Job status

:

-

Work shift

:

-
ADT is a leading provider of security and automation solutions in the United States and Canada for homes and businesses, people on-the-go and their network. Making security more accessible than ever before, and backed by 24/7 customer support, ADT delivers same-day service and live answer within seconds in customer operations, helping customers feel more safe and empowered. ADT is headquartered in Boca Raton, Florida and employs more than 18,000 people throughout North America. More information is available at www.adt.ca.
The Service & Install Coordinator is responsible for the assignment and coordination of personnel and materials necessary for the prompt and complete installation of new or additional systems and/or reconstruction work. Provides field support to the sales team, and acts as a liaison between sales rep and installation department.
JOB REQUIREMENTS:
Must be computer knowledgeable in a database environment with strong keyboard skills.
Candidate will have exceptional organizational skills
Candidates must possess excellent verbal and written communication skills.
Strong customer service and problem solving skills
Ability to handle multiple tasks while working productively in a fast-paced changing environment.
Strong attention to details, fast and accurate data entry skills
Must be able to lift/carry boxes of equipment (up to 30 lbs)
Education:
Successful Completion of secondary school.
Experience:
Experiencedin computer operations and functions. Must have excellent customer service andconflict resolution skills. Must have demonstrated Project managementexperience and organizational skills. Knowledge of various security systems andADT sales contracts would be an asset.
We are in search of excellence in ourcandidates. Are you ready for success? Apply now and find out more!
ADT Security Services Canada, Inc.provides equal access to employment opportunities for all applicants andemployees in accordance with applicable federal and provincial laws, withoutregard to race, ancestry, place of origin, color, ethnic origin, citizenship,creed, sex, sexual orientation, age, marital status, family status ordisability or any other characteristic protected by provincial or federal law.
ADT Security Services Canada, Inc. iscommitted to treating all people in a way that allows them to maintain theirdignity and independence. We believe in integration and equal opportunity.Accommodations are available upon request for all applicants with a disabilitythroughout the recruitment process. Please contact Human Resources athrhotline@adt.ca if you require accommodation. We will work with all applicantsto accommodate their individual accessibility needs.
Level of education
undetermined
Work experience (years)
undetermined
Written languages
undetermined
Spoken languages
undetermined
Other ADT Security Services Canada, Inc's offers that may interest you