>
>
>
>

Ingénieur concepteur développement de produits
This recruiter is online.
This is your chance to shine!
Apply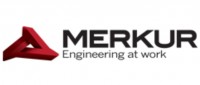 Ingénieur concepteur développement de produits
Internal reference No. SYS-003

Starting date

:

As soon as possible
Number of positions available : 1
Salary

:

To be discussed
Work schedule

:

Full time

Job status

:

Permanent

Work shift

:

Day
Chez Merkur, nous vous offrons l'opportunité de mettre votre génie à l'œuvre et de contribuer au succès de projets d'envergure dans divers domaines de l'industrie. En tant que passionné d'ingénierie, vous agirez à titre d'expert en conception mécanique afin de réaliser et d'assurer le développement de produits de haute technologie.
VOICI LES DÉFIS QUI VOUS ATTENDENT :
Travailler en étroite collaboration avec des équipes d'ingénieurs et de designers pour la conception de produits de haute performance ;
Élaborer des concepts et des solutions innovatrices pour optimiser la fonctionnalité et la performance des produits ;
Réaliser la modélisation 3D de pièces métalliques et plastiques, de surfaces complexes et d'assemblage de composantes ;
Sélectionner des composantes mécaniques, des technologies, des matériaux et des procédés de fabrication ;
Définir les spécifications techniques à respecter pour la fabrication de pièces conçues ;
Level of education
University
Work experience (years)
6-9 years
Written languages
Fr : Advanced
En : Intermediate
Spoken languages
Fr : Advanced
En : Intermediate
VOUS ÊTES LE BON CANDIDAT SI :
Vous possédez un baccalauréat en génie mécanique ou dans une discipline pertinente ;
Vous avez minimum de 5 années d'expérience pertinente en gestion de projet dans le domaine manufacturier ;
Vous maîtrisez les logiciels de conception, module GSD un atout ;
Vous avez une expérience pertinente en conception d'emballage ;
Vous êtes membre de l'Ordre des ingénieurs du Québec ;
Vous êtes bilingue (français et anglais).
Vous vous démarquez par les habiletés suivantes :
Vous vous distinguez par la qualité de vos communications en favorisant le travail en équipe ;
Vous avez un sens marqué de l'analyse et de l'innovation ;
Vous avez un fort esprit de synthèse et une capacité de bien vulgariser vos idées ;
Vous avez un bon sens de la créativité.
Vous souhaitez mettre à profit votre expertise et vos compétences au service d'entreprises manufacturières ? Vous aspirez à joindre les rangs d'une équipe multidisciplinaire, jeune et dynamique ?
 Nous vous invitons à nous faire parvenir votre candidature par courriel à l'adresse suivante : rh@merkur.ca
Seules les candidatures retenues seront contactées.
Commitment to work-life balance
Commitment to work-life balance
Medical and paramedical expenses coverage
Medical and paramedical expenses coverage
Professional training and development program
Professional training and development program
Reimbursement of professional association dues or membership fees
Reimbursement of professional association dues or membership fees
Social activities organized by the company
Social activities organized by the company
Other Merkur inc.'s offers that may interest you