>
>
>
>
>

Concepteur outillages senior
This recruiter is online.
This is your chance to shine!
Apply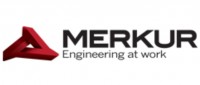 Concepteur outillages senior
Internal reference No. IND-007

Starting date

:

As soon as possible
Number of positions available : 1
Salary

:

To be discussed
Work schedule

:

40.00 h

-

Full time

Job status

:

Permanent

Work shift

:

Day
Chez Merkur, nous vous offrons l'opportunité de mettre votre génie à l'œuvre et de contribuer au succès de projets d'envergure dans divers domaines de l'industrie. En tant qu'expert en conception mécanique, vous agirez à titre de personne ressource pour la conception de systèmes, d'équipements et de produits mécaniques de haute technologie dans le milieu manufacturier.
VOICI LES DÉFIS QUI VOUS ATTENDENT :
Contribuer à la conception d'outillages destinés à la livraison de projets d'automatisation, robotisation et amélioration de procédés de fabrication ;
Élaborer et préparer des concepts d'ingénierie et des prototypes d'outils destinés au déploiement de fabrication de composantes ;
Concevoir et modéliser des dessins 3D et dériver les détails selon les normes internes ;
Déterminer le tolérancement géométrique requis pour le fonctionnement ;
Apporter ses connaissances techniques et son soutien pour développer les meilleures pratiques internes ;
Travailler en étroite collaboration avec des équipes d'ingénieurs et de techniciens pour la conception de gabarits et d'outillages ;
Innover afin d'optimiser la fonctionnalité et la performance des outillages.
Assurer une veille des nouvelles technologies, approches et opportunités pour Merkur.
Level of education
College
Work experience (years)
10+ years
Written languages
Fr : Advanced
En : Advanced
Spoken languages
Fr : Advanced
En : Advanced
VOUS ÊTES LE BON CANDIDAT SI :
Vous détenez un diplôme technique en génie mécanique ou équivalent ;
Vous possédez 10 années d'expérience en conception mécanique ;
Vous avez une expérience significative dans le domaine aéronautique, un atout ;
Vous avez des connaissances des techniques d'usinage et d'assemblage, un atout ;
Vous maitrisez les logiciels de conception mécanique d'outillages ;
Vous êtes expert sur le logiciel NX, un atout;
Vous êtes bilingue Anglais/Francais tant à l'écrit qu'à l'oral.
Vous vous démarquez par les habiletés suivantes :
Vous possédez une excellente capacité d'analyse et de synthèse ;
Vous avez un sens développé de l'organisation ;
Vous démontrez de grandes aptitudes pour le travail en équipe ;
Vous êtes autonome et axé sur les résultats.
Vous souhaitez mettre à profit votre expertise et vos compétences au service d'entreprises manufacturières ? Vous aspirez à joindre les rangs d'une équipe multidisciplinaire, jeune et dynamique ?
Nous vous invitons à nous faire parvenir votre candidature par courriel à l'adresse suivante : rh@merkur.ca
Commitment to work-life balance
Commitment to work-life balance
Medical and paramedical expenses coverage
Medical and paramedical expenses coverage
Professional training and development program
Professional training and development program
Reimbursement of professional association dues or membership fees
Reimbursement of professional association dues or membership fees
Social activities organized by the company
Social activities organized by the company
Other Merkur inc.'s offers that may interest you