>
>
>
>

Analyste Programmeur Sénior
This recruiter is online.
This is your chance to shine!
Apply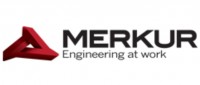 Analyste Programmeur Sénior
Internal reference No. LOG-001

Starting date

:

As soon as possible
Number of positions available : 1
Salary

:

To be discussed
Work schedule

:

Full time

Job status

:

Permanent

Work shift

:

Day
Si les expressions IoT, intelligence artificielle et systèmes embarqués t'excitent et te passionnent, tu seras assurément intéressé par ce poste! Merkur te réserve une place de choix au sein de son département Usine Intelligente, notre nouvelle division d'ingénierie numérique de style start‑up.
Chez Merkur, tu feras partie d'une équipe de pionniers de la technologie manufacturière au Québec. En tant qu'expert de la programmation et de l'analyse, tu seras au cœur du développement et de l'implantation de logiciels complexes dans divers secteurs du domaine manufacturier. Excitant, n'est-ce pas?
Les défis que tu relèveras :
Développer des solutions numériques innovantes intégrant les concepts de l'usine intelligente et de l'Industrie 4.0 ;
Déterminer et analyser les besoins informatiques et techniques des clients ;
Faire la programmation Front End et Back End;
Concevoir des programmes informatiques (web et application client) ;
Mettre en place des applications de traitement de données et des logiciels de communication ;
Déterminer et élaborer des standards, des normes et des procédures facilitant l'utilisation des applications ;
Mettre en place des suites de tests afin de valider l'application et ses requis ;
Réaliser des évaluations de technologies ;
Apporter un support à l'équipe TI ;
Veiller à la qualité des programmes et des services informatiques selon les standards, les normes et les procédures en vigueur.
Tu es le candidat recherché si :
Tu possèdes un BAC en informatique, logiciel ou l'équivalent et tu œuvres depuis plus de 5 ans en tant que programmeur analyste;
Tu es passionné de développement logiciel et de programmation orientée objet (C#) et tu maîtrises ces expertises même partiellement, tu as le profil souhaité :

La conception Web (JavaScript, HTML5, ASP.NET);
La conception de logiciels d'application et leurs cycles de vie (Console et WinForm);
Les bases de données et les systèmes de gestion des bases de données (MS SQL);
Le logiciel de gestion applicative Multi-Thread;
Les protocoles de communication (REST, WebSocket, MQTT);
Les systèmes embarqués & IoT, machine Learning et l'architecture distribuée;
Les environnements de travail Visual Studio et Team Foundation Server
Tu nous impressionnes si :
Ton Leitmotiv est l'innovation et la créativité;
Tu as œuvré dans ou pour le milieu manufacturier;
Tu as une capacité d'analyse d'architecture et des flux de données;
Tu connais d'autres langages de programmation (Python, Visual Basic, …);
Tu connais des frameworks Web (React, Vue, …);
Ton équipe est au centre de ta performance, tu souhaites relever les défis proposés dans la collaboration et le dépassement ;
Tu es bilingue (français, anglais), tant à l'écrit qu'à l'oral.
Si tu souhaites faire les choses différemment et être au cœur d'un vent de changements auprès des entreprises manufacturières. Si tu es à la recherche de défis professionnels et humains, saisis ta chance de briller immédiatement! Fais parvenir ta candidature par courriel à l'adresse suivante : rh@merkur.ca
Seules les candidatures retenues seront contactées. L'emploi du masculin est seulement à des fins d'allégement du texte.
Level of education
University
Work experience (years)
3-5 years
Written languages
Fr : Advanced
En : Intermediate
Spoken languages
Fr : Advanced
En : Intermediate
Commitment to work-life balance
Commitment to work-life balance
Medical and paramedical expenses coverage
Medical and paramedical expenses coverage
Professional training and development program
Professional training and development program
Reimbursement of professional association dues or membership fees
Reimbursement of professional association dues or membership fees
Social activities organized by the company
Social activities organized by the company
Other Merkur inc.'s offers that may interest you