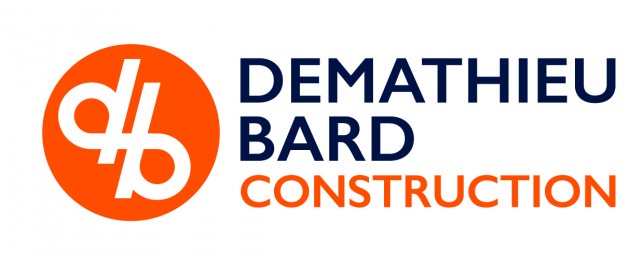 Benefits
Accidental death insurance
Dental insurance
Life insurance
Long-term disability insurance
Medical and paramedical expenses coverage
On-going training
Paid sick leave
Registered retirement savings plan
Après 1 an de service
Reimbursement of training and development activities
Salary insurance
Short-term disability insurance
Social activities organized by the company
Travel Assistance
Vision care insurance
Wellness program
Remboursement des frais pour abonnement, gym, yogga etc...300$ par année.
---
Description
Job Title: Construction Surveyor
Report to: Senior project manager
Demathieu Bard: Daring to endeavor!
Our Culture
Construction Demathieu & Bard (CDB) Inc. is the Canadian subsidiary of Demathieu Bard, a company based in France with over 160 years of experience in the construction industry, and has been operating in Canada since 1997.
CDB specializes in major infrastructure construction and rehabilitation and is known for its innovative, complex construction methodologies and adaptability when undertaking challenging projects. As the general contractor, construction manager, and/or project manager, CDB continues to successfully deliver complex and challenging projects, particularly heavy infrastructure projects such as bridges, canals, dams, tunnels, culverts and viaducts.
Our technical ability and well-recognized 'can-do' attitude sets us apart. Our strength as an organization lies in the skills and drive of our employees and it is a point of pride for us to encourage and develop our talent. CDB has currently over 150 engineers and technicians in Canada, with a wide range of multi-disciplinary skills and a right balance of experienced and young professionals. As an organization we are committed to optimizing our skilled resources, emphasizing professional development, and encouraging knowledge sharing across the company.


Job Summary
This position is responsible for determining layout of construction projects.
Responsibilities
· Monitor, organize and manage survey operations
· Record data and prepare survey reports
· Provide layout at various stages of operations
· Clear communication with client
Read more
---
Work environment




---
Requested skills
Qualifications required
Certifications / Licenses
·        Current Driver's License
Core Competencies
·        An out-going team player
·        Exceptional communication skills, oral and written
·        Accountability
Job Specific Competencies and knowledge required
·        Analytical and problem solving
·        Mathematical skills
·        Ability to work independently with minimum supervision
·        Knowledge of Health and Safety federal and provincial regulations
·        Regulations and policies to ensure compliance through reporting and administration
·        Construction layout
·        Working knowledge of GPS and GIS understanding of different co-ordinate systems datum's
·        Ability  to use surveyor equipment e.g. total station and automatic levels
·        Knowledge of engineering design and survey methods
·        CAD
Education and experience
·        Post-secondary education in surveying, geomatics or civil engineering
·        5+ experience in construction surveying
Health and Safety Trainings (Provided by CDB)
·        Workplace Violence and Harassment
·        Basics of Supervising (Optional)
·        Health and Safety Awareness
·        First Aid (Optional)
·        Incident Investigation (Optional)
·        Lockout  / Tag out  (Project Based)
·        Working at Heights (Project Based)
·        WHMIS
·        Workplace Inspections (optional)
·        Confined Spaces (Project Based)
Assets
·        Bilingual at English and French an asset
·        MS Project
·         
Work Conditions
·        Mobility for various assignments in Ontario
·        Willingness and ability to work overtime when necessary to deliver the project on time
·        Ability to work in various weather conditions (heat/ cold)
Travel
Frequent travel to the site location(s)
---
Equal Opportunity Employer
This employer is an equal opportunity employer committed to diversity and inclusion. We are pleased to consider all qualified applicants for employment without regard to race, color, religion, sex, sexual orientation, gender identity, national origin, age, disability, protected veterans status, Aboriginal/Native American status or any other legally-protected factors. Disability-related accommodations are available on request for candidates taking part in all aspects of the selection process.
---
Requirements
Level of education
College
Work experience (years)
3-5 years
Written languages
Fr : Beginner
En : Intermediate
Spoken languages
Fr : Beginner
En : Intermediate
Other Construction demathieu & bard (CDB) inc.'s offers that may interest you