>
>
>
Job posting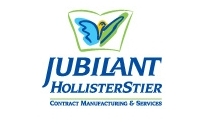 Supervisor Sterile environment
Internal reference No. : Superviseur SPD
Starting date : As soon as possible
Number of positions available : 3
Salary : To be discussed
Work schedule :

37.50 h

-

Full time

Job status :

Permanent

Work shift :

Night
Manage and motivate the team towards reaching objectives and initiate the proper action plan required to meet desired objectives;
Manage absenteeism and overtime;
Insure that the equipment is operational and initiate / follow-up on work order when required. Ensure that equipment is available to perform preventive maintenance / calibration when requested by engineering department;
Initiate the proper communication channel with the support services such as Quality, Engineering, Product development, etc. in order to support the team in achieving their goals;
Insure that the execution related to the planning is accomplished with a perspective of efficiency and optimization;
Manage priorities in order to reach the organization goals and the specific team goals;
Insure that the execution of the operations (manufacturing, maintenance, etc.) are as per the procedure and in agreement with the cGMP'S;
Accountable for IRs and FIs completion;
Complete production documents;
Responsible for the application and respect of health & safety rules and regulations.
Level of education
University
Work experience (years)
3-5 years
Written languages
Fr : Advanced
En : Advanced
Spoken languages
Fr : Advanced
En : Advanced
Bachelor in Microbiology, Biology or Biochemistry .Experience recognized by the Company's Quality Unit.
Manufacturing experience in a pharmaceutical environment (sterile is preferred) or equivalent under cGMP regulation;Experience in an unionized environment
Minimum of 3 years experience in a supervisory role;
Excellent communication and interpersonal skills;
Demonstrated ability to facilitate, coach and lead cross-functional teams;
Advanced computer and software skills, SAP or other ERP's ;
Bilingual, spoken and written;
This employer supports the principles of employment equity and has established an equal access employment program for women, Aboriginal peoples, visible and ethnic minorities, and persons with disabilities.
Other Jubilant HollisterStier JHS's offers that may interest you