>
>
>
Job posting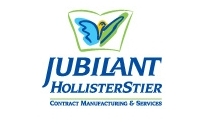 Analyst, Requalification Microbiology
Internal reference No. Analyste, Requalif...

Starting date : As soon as possible
Number of positions available : 1
Salary : To be discussed
Work schedule :

37.50 h

-

Full time

Job status :

Permanent

Work shift :

Day
Works closely with the Validation team.
Participates and identify critical areas during the development of validation protocols.
Executes microbial sampling in sterile production and non-sterile areas.
Maintains legible and complete records of all test results, instrument readings and observations. Ensures the integrity and traceability of all data generated and reported and made all necessary corrections in accordance with the GMP requirements and standards of JHS.
Notifies immediately the manager of Out of specification, out of trend, or incomplete test results, and other irregularities.
Provides technical support in areas such as: implementation of new protocols for validation, trouble-shooting, training and help in investigation.
Executes protocols (MLT, BET, and other microbiological methods LAL).
Performs according to an established timelines by the validation team, the microbiological and physical tests on product validation samples using methods and protocols under GMP standards and JHS.
Performs other duties as delegated by the Manager, QC Unit – Analytical Services.
Level of education
University
Work experience (years)
3-5 years
Written languages
Fr : Advanced
En : Advanced
Spoken languages
Fr : Advanced
En : Advanced
BAC or Masters degree in Microbiology or closely related discipline
Minimum three (3) year experience working in analytical laboratory preferably within quality control or research & development environment.  Practical experience in Microbiology: LAL (chromogenic and kinetic), Sterility, Gram's stain technique, Gallery API, Vitek and microbial count.
Strong knowledge and application of compendia (USP, EP, BP) and cGMP as it applies to laboratory operations.
Solid report writing ability, ability to draft documents development and validation.
Computer literacy (Microsoft Office, SAP, and Electronic Data Acquisition System).
Bilingual (French & English). Proficiency in English is essential.
This employer supports the principles of employment equity and has established an equal access employment program for women, Aboriginal peoples, visible and ethnic minorities, and persons with disabilities.
Other Jubilant HollisterStier JHS's offers that may interest you