>
>
>
>
Job posting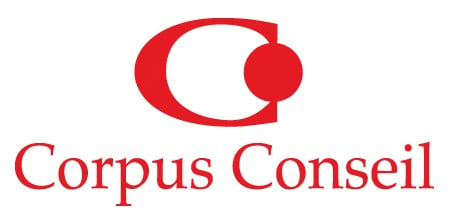 Systems Operator/Administrator Senior Linux, UNIX
Starting date : As soon as possible
Number of positions available : 1
Salary : To be discussed
Work schedule :

37.5 h

-

Full time

Job status :

Permanent

Work shift :

-
Position Responsabilities:
Provide 24/7/365 primary support of all RedHat Linux and Sun Solaris servers supported through New York.
Proactively monitor all UNIX systems utilizing BNP Paribas standard tools.
Maintain complete inventory and documentation of deployed systems.
Liaise with application developers to gather requirements, design and deploy standard systems which clearly differentiate between Production, DR, Test and Development.
Identify operational and infrastructure risks within the environment and work with the application development team and Equity business to make corrections and mitigate risks.
Ensure that all systems are backed up according to the business requirements and notify the data owners when there are failures.
Ensure optimal resilience of deployed systems; and meet all disaster recovery requirements specified by the business.
Liaise with IT Production Engineers in troubleshooting complex, cross-platform issues.
Maintain top-notch technical skills and business knowledge through proactive self-learning in addition to any formal instructor-led training provided by BNP Paribas.
Evaluate emerging system technologies and align their benefits with the business strategy of BNPP.
Level of education
undetermined
Work experience (years)
undetermined
Written languages
undetermined
Spoken languages
undetermined
Position Requirements
Expert knowledge of RedHat Enterprise 4.x, 5.x, 6.x, and solid footing in Sun Solaris 10 and/or AIX 6.1
Solid knowledge of Linux kernel internals, some experience building customized kernels and customized RPM packages
Experience with low latency technologies such as 10Gb Ethernet, Infiniband and Kernel by-pass.
Expert Knowledge of UNIX kernel and network subsystem tuning and optimization
Strong knowledge of system performance and monitoring tools such as CA Unicenter, sar, iostat, vmstat, etc.
Strong programming skills with Perl, awk, sed, Shell script (Bourne, C, Korn)
Solid understanding of TCP/IP and basic networking – ability to use and understand output of tcpdump/snoop
Administration of Unix core services and applications such as NIS, NFS, automount, DNS, DHCP, Samba, SendMail, Apache, NTP, sudo, Jumpstart/Kickstart, LDAP, SSH
Hands-on experience with virtualization technologies (Solaris Zones, Xen, VMWare, etc.)
Comfortable performing system upgrades, installing layered products, and analyzing and troubleshooting complex production systems.
Hands-on experience with various hardware including Dell and IBM Blade Chassis – H Series
Basic knowledge of EMC SAN storage arrays and NetAPP Network Appliances.
Should be familiar with system administration regarding relational databases (Sybase, Oracle), Middleware (WebSphere MQ), and market data distribution (Reuters RMDS) a plus.
Ability to interface with users at all levels of the organization and good end-user support skills.
Must be well-organized, responsible, a good project manager, have good verbal and written communication skills, and able to multitask in dynamic trading environment.
Work as a member of a team, adhere to corporate standards and change management processes, and work to improve IT standards and policies.
Other Corpus Conseil's offers that may interest you