>
>
>
Job offer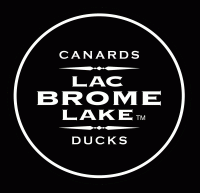 Assistant-supervisor in hatchery
Starting date : As soon as possible
Number of positions available : 1
Salary : To be discussed
Work schedule :

40 h

-

Full time

Job status :

Permanent

Work shift :

Day
You are an ambitious person with an insatiable thirst for learning, we have a stimulating challenge for you.
Reporting to the Supervisor of the hatchery, you will be called to become his right arm for all activities of the department that his a vital components of the company operations.
You will:
Perform manual labor at the hatchery (Reception of eggs conservation of eggs incubation, hatching, debeak, declawed, cleaning and preparation for shipment at each stage);
Performs mechanical / technical adjustments necessary for the proper operation of equipment;
Follow-up on the work done by the employees and make sure that they have the raw materials, tools and equipment they need and take into account production targets to meet;
Contribute to a positive, constructive and motivating working atmosphere;
Be sure to master all the duties of his immediate supervisor so that you can effectively replace him during his absence;
Be on call in case of emergency (pager)
Level of education
College
Work experience (years)
0-2 years
Written languages
Fr : Intermediate
En : Intermediate
Spoken languages
Fr : Intermediate
En : Intermediate
College degree in a relevant field (Agronomy, animal health, animal production or other);
Experience in farm management is an asset;
ou have demonstrated your leadership, your ability to identify and solve problems, your sense of organization, of planning and efficiency;
You are recognized as a team person, positive and versatile;
You are known for your sense of observation and are a quick-thinking person who see problems quickly;
You have a logical mind and good mechanical skills;
Bilingual oral and written;
Good knowledge of Office suite;
Be able to do simple arithmetic;
You are known to perform quality work, are meticulous and have attention to detail. You follow work instructions and company policies.
Cafeteria

Cafeteria

Company discounts

Company discounts

Employee assistance program

Employee assistance program

Life insurance

Life insurance

Long-term disability insurance

Long-term disability insurance

Medical and paramedical expenses coverage

Medical and paramedical expenses coverage

Pension plan

Pension plan

Recognition program

Recognition program

Registered retirement savings plan

Registered retirement savings plan

Reimbursement of professional association dues or membership fees

Reimbursement of professional association dues or membership fees

Social activities organized by the company

Social activities organized by the company

Travel insurance

Travel insurance

Vacation

Vacation
Other Canards du Lac Brome ltée's offers that may interest you